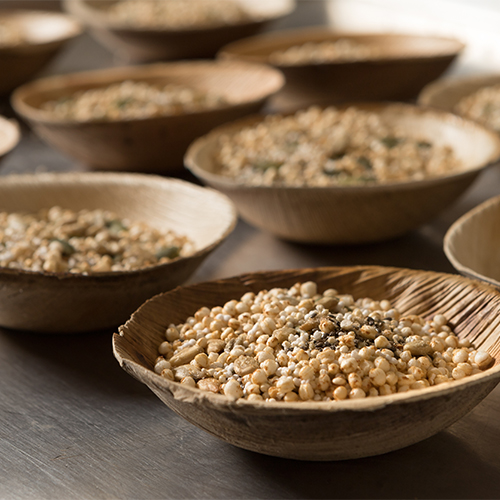 Workshop in partnership with Local First Community Kitchen.
*Please note, this workshop will be held at Local First Kitchen.
Box Office Hours: TUE-SAT 12P-5P
Recognized as a Master in Ancestral Foodways, Chef Maria founded and operates Sana Sana, a plant-based movement aimed at healing our community from diseases like diabetes and hypertension through food. Chef Maria has been working with local community groups to expand their knowledge of ancestral/traditional foods by providing community cooking classes, demos and workshops as well as a mobile Indigenous Food Pantry.
During the course of this hands-on workshop, Chef Maria will focus on seeds & storytelling while preparing a meal. Participants will participate in prepping items to be cooked, take part in a shared meal and learn about aspects of ancestral foodways. In addition, participants will have the opportunity to work with plant relatives as they relate to the season. Participants will leave with recipes and surprise bonus materials for you to enjoy at home.
About Chef Maria and Sana Sana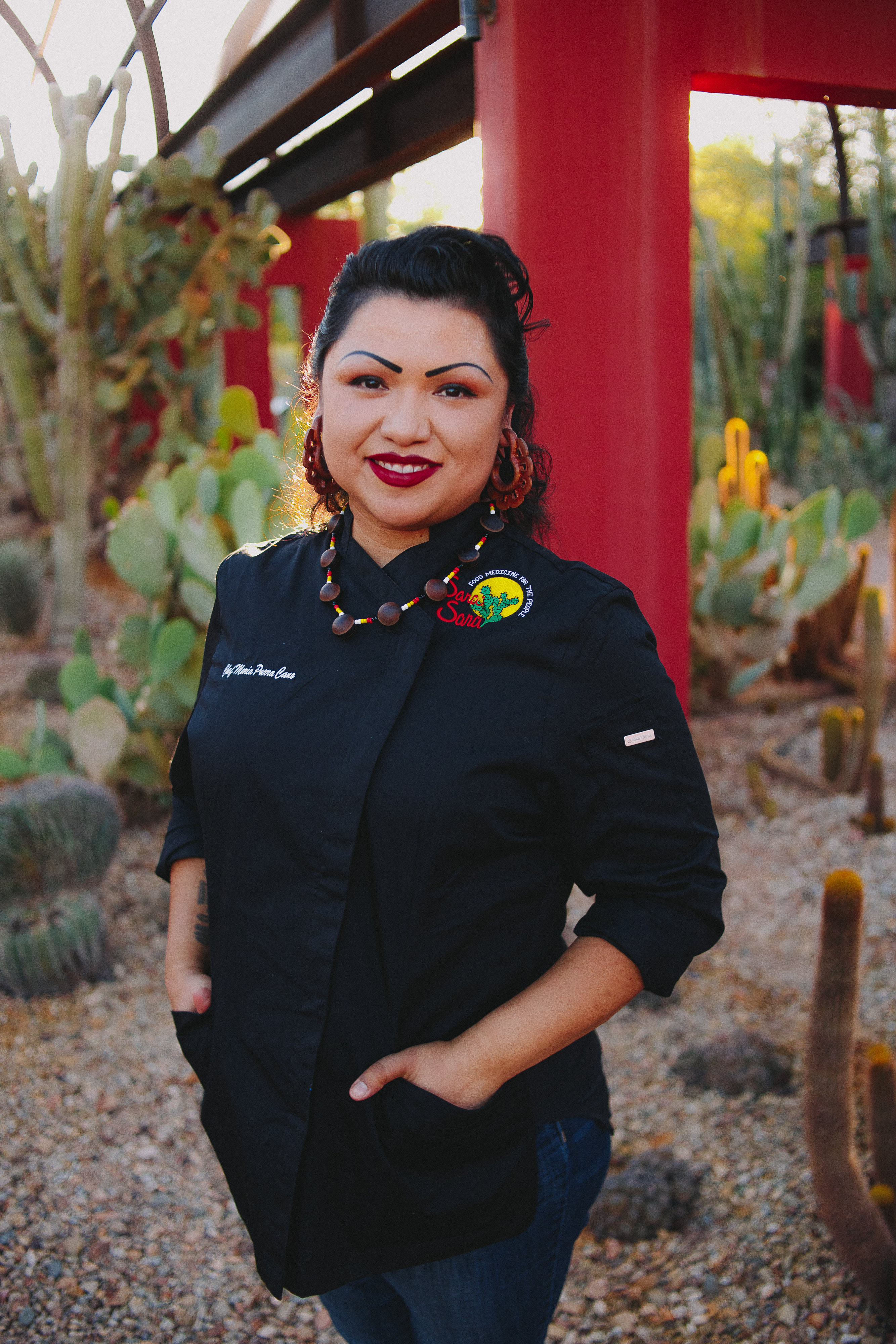 Maria is a Xicana Indigena born in Phoenix and grew up in Barrio Garfield along with her siblings and was taught about cuisines from Central and Southern Mexico at a very young age by her mother, Maria Cristina Parra Martinez. Maria received her undergraduate degree from Arizona State University, her MBA from Grand Canyon University, and a culinary arts degree from Scottsdale Culinary Institute - Le Cordon Bleu.
Chef Maria was the grand prize winner of ASU's Prepped Program in 2019. Chef Maria was awarded a Master - apprenticeship award in 2020 to work along with her husband Brian in developing a curriculum and cookbook. In the past year, Chef Maria's Sana Sana has curated, sourced and delivered Indigenous dry goods packs to 10,000 + community members impacted by the pandemic locally. To find out more about the chef, check out her features on CNN, NPR - The World, Toasted Sister Podcast, Pinole Blue Podcast, Telemundo and other media. Maria and her family reside in South Phoenix.