Rentals | Have Your Event Here
Rentals Feature
Classes | Bring It To Life
Classes Feature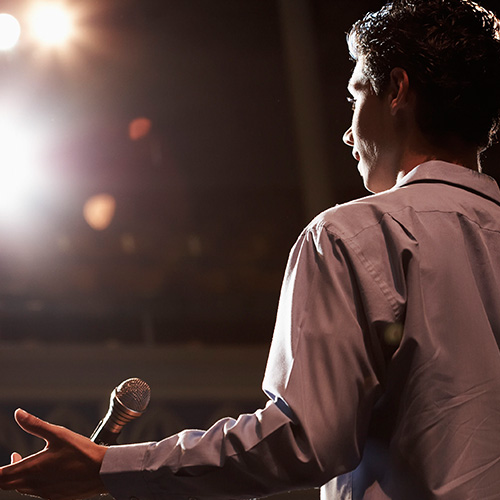 Even Our Theaters Deserve Applause
Even The Setting Is Dramatic
Center Info
Tickets: (480) 644.6500
M-F: 10a - 7p
Sat: 10a - 5p
Sun: 12p - 4p

One East Main Street
Mesa, Arizona 85201
Shows:
Mark Russell
When:

Saturday, March 8, 2014




Where:




Start time:

8PM



On Sale to the Public:

Now



Price:

$50 /$37.50/$32.50/$25


Long before Jon Stewart and Steven Colbert, there was Mark Russell, daring to joke and sing of the often absurd political process. His newest and unique show "An Evening with Mark Russell" offers presenters an opportunity to include a local personality or politician to ask pre-set questions. Answering questions, performing stand-up comedy, and taking his classic position at the piano performing new and old favorites with impeccable timing, twinkling eyes and shock-of-recognition insights into American politics, he draws merriment from the pomposity of public life.
He started in a little piano bar on Capitol Hill-right across from the lawmakers themselves. As he puts it, "I started at the bottom and managed to work my way down." He began knowing little about politics, but was an immediate hit because he could find humor in anything.

Two years ago, after spending more than 50 years on the road, Russell decided to retire, as he said, "when I was expected to write a song with the term 'transvaginal ultrasound' in it." Recently, and after it became known that congressmen were cavorting in the Sea of Galilee, Russell decided it was time to come out of his short lived retirement.

He continues to answer his most frequently asked question, "Do you have any writers?" with "Oh, yes...I have 535 writers. One hundred in the Senate and 435 in the House of Representatives."

Russell spent 30 years on public television as host of the Mark Russell Comedy Specials, where it was consistently among the top-rated shows on that network. In 2012, his sponsoring station, WNED in Buffalo put together a retrospective of his 30 years. "Mark Russell's America" will debut this Fall across the PBS network.

Mark Russell's first heroes were entertainers like radio comedians including Fred Allen and Jack Benny who had audiences screaming for satire. Comic anarchy, making fun of authority figures, Russell was inspired. He went out and earned the reputation of class clown, all through school. What the faculty thought can only be imagined.

Then, like a lot of guys in those days, Russell readily admits that he dodged the draft. He did it by joining the Marine Corps. Returning home Russell moved uptown for a two week risky gig at the Shoreham Hotel. It lasted for twenty years! The Marquee Lounge became "the place" where politicians would come to hear Russell's jokes about what they had done that day.

He is also the lyricist for two children's musicals written with Tom Isbell. Both "Teddy Roosevelt and the Ghostly Mistletoe" and "Teddy Roosevelt and the Treasure of Ursa Major" were commissioned by the White House Historical Society and had their premieres at the John F. Kennedy Center for the Performing Arts.