Rentals | Have Your Event Here
Rentals Feature
Classes | Bring It To Life
Classes Feature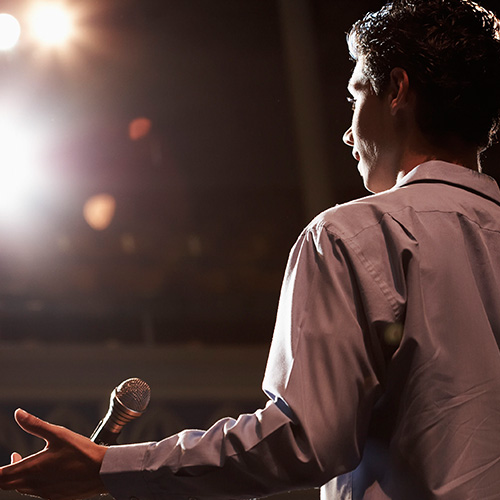 Even Our Theaters Deserve Applause
Even The Setting Is Dramatic
Center Info
Tickets: (480) 644.6500
M-F: 10a - 7p
Sat: 10a - 5p
Sun: 12p - 4p

One East Main Street
Mesa, Arizona 85201
Shows:
2014-15 DANCE SERIES
When:

Saturday, October 11, 2014




Where:

Mesa Arts Center



Start time:

8:00PM



On Sale to the Public:

Now



Price:

$112 - $163


The Performing Live Dance Series celebrates a diversity of art forms, including interdisciplinary experiences that combine dance with theater or live music, some of the most exciting new artists in modern and contemporary fusion, and an iconic company that represents the pinnacle of America modern.
The series invites audiences to celebrate the beauty and joy of pure movement in an extraordinary fun and exquisite group of performances.
THREE ACTS, TWO DANCERS, ONE RADIO HOST -
IRA GLASS, MONICA BILL BARNES, ANNA BASS
October 11, 2014
Monica Bill Barnes & Company and Ira Glass, host of This American Life, combine two art forms that – as Ira puts it – "have no business being together – dance and radio." "People who like This American Life will probably like this," says Glass "because it's just like the radio show, um, if you picture dancing during all the stories." The result is a funny, lively and heartfelt evening to be remembered.
JESSICA LANG DANCE
November 20, 2014
Hailed as "a master of visual composition" by Dance Magazine, Lang transforms classical ballet language and rigor into artfully crafted, emotionally engaging, contemporary works. JLD thrills audiences with repertoire ranging from minimal and simplistic to
rich and dense with visual ideas including remarkable sets and costumes.
SIMPLY EPIK
March 6-7, 2015
Presenting a fresh collaboration between Arizona's premier street-fusion dance company and a cutting–edge string trio.
EPIK Dance Company combines classical training with urban disciplines. Using the bass, violin and cello, Simply Three blends classical style with today's popular songs. Together they bring a mastery of movement, sound and creativity to the stage.
ALVIN AILEY AMERICAN DANCE THEATER
April 10-11, 2015
FREE Ailey After Party (Friday only) : join us after the show for music, dancing and fun outside on the North Plaza; food and drink available for purchase.
As a vital American cultural ambassador, the Ailey company performs for an estimated 23 million people around the world celebrating the uniqueness of modern dance heritage. An evening with Alvin Ailey American Dance Theater is a visual feast, an emotionally gripping experience, and a celebration of joy and the human spirit.