Rentals | Have Your Event Here
Rentals Feature
Classes | Bring It To Life
Classes Feature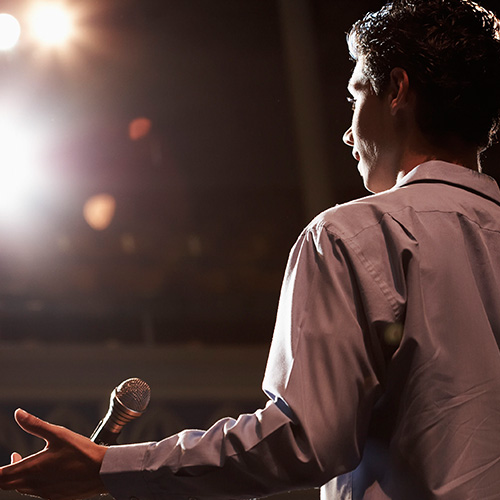 Even Our Theaters Deserve Applause
Even The Setting Is Dramatic
Center Info
Tickets: (480) 644.6500
M-F: 10a - 7p
Sat: 10a - 5p
Sun: 12p - 4p

One East Main Street
Mesa, Arizona 85201
Shows:
Les MIserables School Edition
Presented by Copperstar Repertory Co.
When:

Wednesday, March 27 - Saturday, March 30, 2013



Where:

Piper Repertory Theater



Start time:

7:30 p.m. - March 27, 28, 29; 2:00 p.m. & 7:30 p.m. March 30



On Sale to the Public:

Now



Price:

$24 Adults; $22 Student/Seniors


This international smash-hit may be the most popular musical in the world. Epic, grand and uplifting, LES MISÉRABLES packs an emotional wallop that has thrilled audiences all over the world. LES MISÉRABLES SCHOOL EDITION has been abridged to a running time of just over two hours, while carefully maintaining the integrity of one the greatest musicals ever written. Performed by a cast of exceptional singers who are students 19 and under, LES MISÉRABLES SCHOOL EDITION is an entirely sung pop opera overflowing with melodies that are already standards.
This epic story recounts the struggle against adversity in 19th century France. Imprisoned for stealing a loaf of bread, petty thief Jean Valjean is released from his 19-year term and not only becomes and honest man, but the mayor of a prosperous town and a loving adoptive father - violating his parole in the process. The relentless Inspector Javert, who makes a decent life for Valjean impossible, consequently pursues him. Only years later, after Valjean proves his mettle during a bloody student uprising and saves the life of a young man hopelessly in love with Valjean's adopted daughter, does the ex-convict finally feel fully redeemed.
Originally adapted from Victor Hugo's timeless novel, LES MISÉRABLES SCHOOL EDITION introduces a new generation to the grand and inspirational story that has touched the hearts of millions. For, within LES MISÉRABLES SCHOOL EDITION lies the universal truth "To love another person is to see the face of God" and this message is sure to have a lasting impact.
LES MISÉRABLES CAST INFORMATION
There are two casts for leading roles Les Misérables School Edition and they perform according to the following schedule. When not listed as playing a role, these cast members will be in the ensemble.
RED Cast - 3/27 at 7:30pm, 3/28 7:30pm, 3/30 at 2pm*
BLACK Cast - 3/28 Student Matinee at 9:45am, 3/29 at 7:30pm, 3/30at 7:30pm
RED Cast- Cosette - MaryAnne Muglia, Madamme Thenardier - Emily Codling, Fantine - Corinne Jones, Young Cosette - Rosemary Kingsley, Gavroche - Austin Porter, Young Eponine - Megan Ruangchamneil
BLACK Cast- Cosette - Mariah Tanner, Madamme Thenardier - Macy Wood, Fantine - Maddie Williams, Young Cosette - Aurelie Wisdom, Gavroche - Jake Bonar, Young Eponine - Isabelle Wisdom
*On Saturday, March 30 at 2pm, the role of Eponine will be played by Chloe Santos. At all other performances the role of Eponine will be played by Shanti Okawa.
Recommended for audience members 10 and older at parents' discretion; Adult language and content.