Rentals | Have Your Event Here
Rentals Feature
Classes | Bring It To Life
Classes Feature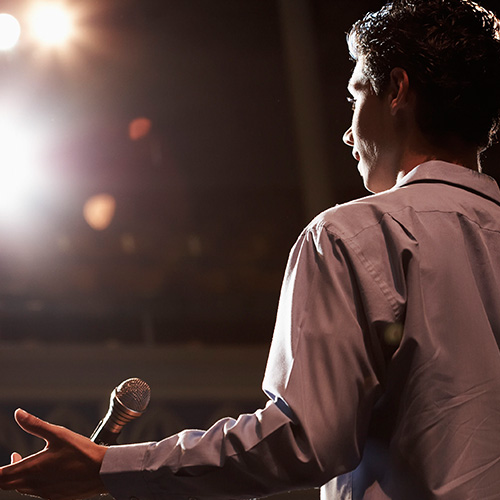 Even Our Theaters Deserve Applause
Even The Setting Is Dramatic
Center Info
Tickets: (480) 644.6500
M-F: 10a - 7p
Sat: 10a - 5p
Sun: 12p - 4p

One East Main Street
Mesa, Arizona 85201
Shows:
EVIL DEAD - THE MUSICAL
When:

Tuesday, November 10 - Sunday, November 15, 2015




Where:

Piper Repertory Theater



Start time:

Times Vary



On Sale to the Public:

Now



Price:

$38 | Splatter Zone $50


For reasons beyond our (the producers) control Evil Dead the Musical's Spring 2015 performances will be rescheduled to November 10-15, 2015.
Limited "Splatter Zone" seats available!
May be inappropriate for 12 and under. Contains strong language plus a hilarious amount of fake blood, and over-the-top guts and gore!
Patron Advisory: Those seated in the designated "Splatter Zone" seat locations will be splashed by stage "blood" and get increasingly wet over the course of the performance.
Evil Dead - The Musical, winner of the 2007 Dora Audience Choice Award as Toronto's favorite show, unleashes its mayhem and fun at Mesa Arts Center.
Evil Dead - The Musical, the hilarious, record-breaking Canadian musical (created by George Reinblatt, Frank Cipolla, Melissa Morris and Christopher Bond) tells the outrageous story of five college friends spending the weekend in an abandoned cabin in the woods after accidentally unleashing an evil force that turns them all into demons.
The original production, based on the Evil Dead film franchise, opened 11 years ago in Toronto and enjoyed an immensely popular run, with 150 productions eventually presented in cities around the world with sold-out houses and rave reviews from critics.
"Evil Dead - The Musical is the most fun you can have at the theatre. It's a show everyone loves – even if you don't love musicals," said Corey Ross, president of Starvox Entertainment. "Since being called 'the next Rocky Horror Show' by The New York Times, the show is primed to tour, so all can enjoy the evil fun."
Those familiar with Evil Dead - The Musical will remember that audience members sitting in the designated "Splatter Zone" get covered in fake blood as the production incorporates some fun 'real-life' effects during certain scenes. In addition to some dismembered limbs, demons telling bad jokes, and catchy tunes ("Look Who's Evil Now", "All the Men in My Life Keep Getting Killed by Candarian Demons"), the showfeatures a saucy combination of wit and sexual innuendo that keeps audiences laughing out loud.