Rentals | Have Your Event Here
Rentals Feature
Classes | Bring It To Life
Classes Feature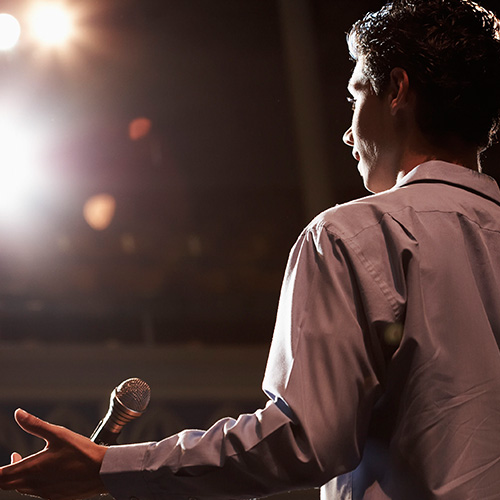 Even Our Theaters Deserve Applause
Even The Setting Is Dramatic
Center Info
Tickets: (480) 644.6500
M-F: 10a - 7p
Sat: 10a - 5p
Sun: 12p - 4p

One East Main Street
Mesa, Arizona 85201
Shows: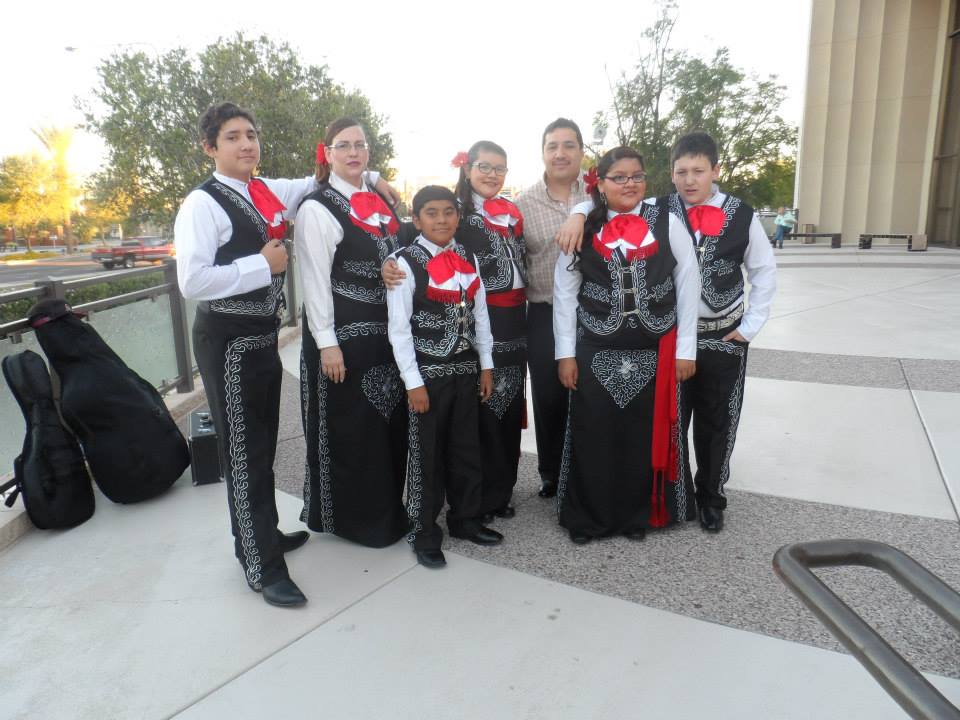 Dr. Cesar Lozano
Presented by Big Deihl Entertainment & Prensa Hispana
When:

Friday, September 6, 2013



Where:




Start time:

8:00 pm



On Sale to the Public:

Now



Price:

$25-$60


THIS PROGRAM WILL BE DELIVERED IN SPANISH
Dr. Cesar Lozano is an innovation expert, award-winning author, "one of the most sought-after keynote speaker, motivator and trainer in Mexico, Central and South America for over 18 years.

Dr. Lozano mixes enthusiasm and humor with motivational stories to deliver a high content message that empowers audiences to achieve extraordinary results!

Director and consultant to the company Quality Conferences and Seminars.

Dr. Cesar Lozano receives the reward Q Magazine - "What Mexico 2013" as the
Year Conference.

He is currently host of the hit radio show "THE PLEASURE OF LIVING" which airs from Monday to Friday via EXA 97.3 FM in Monterrey, NL, on 87.7 FM in Los Angeles, California and the entire world through www.cesarlozano.com or www.exafm.com

Is driver Section "A BETTER LIFE" in Monterrey Televisa News and writes weekly in the Journal Record.

He received the Broadcaster of the Year Monitor LATINO as Plaza Grande Format Pop 2007-2008 Mexico in the Second Convention and Radio America Show, held in Los Angeles, CA.

Cesar Lozano is the author of highly successful musical productions as "For the Pleasure of Living," "How to Deal With Difficult People", "Positive Attitudes," "Difficult Women, Men Complicated" and "For You Mom" ​​with over 150,000 copies distributed in Mexico, Central and South America and in four cities in the United States.

He is also author of the books "Wake up! ... Still life", "Flashes. Reflections it will give more light to your life "and" A good way to say goodbye "that have been widely accepted.

He has given lectures and training programs to more than 7 million people who have gained valuable tools for personal growth with subjects in Service Quality, Leadership, Human Relations, Sales and Positive Attitudes.

The success of its training programs and conferences is due to constant updating and its characteristic touch pleasant, convenient and good humor in all its forms.

Over 600 companies and national and international institutions supporting its experience

Conferences of Cesar Lozano

QUALITY STAFF
Being a person of quality today is a challenge and a great opportunity. Sensitize the participants about the importance of treating others as we like to be treated, and live a life in harmony with others. Analyzes the significance of added value in everything we do, as well as Personality "X" or the emotional warmth that much damage in interpersonal relationships.

ASSERTIVENESS IN HUMAN RELATIONS
Participants will recognize the features it has an assertive person. Identify how an assertive person can say things to the right person, in the right way, at the right place at the right time. Know the three types of non-assertive personality and its impact on employment and family relations. To know some practical techniques to improve your level of assertiveness and therefore in harmony in interpersonal relationships.

POSITIVE ATTITUDES
"The problem is not what happens but how we react to what happens to us." Most requested The conference Dr. Cesar Lozano. A conference that shares the principles of Positive Attitude and some techniques to promote it. Knowing the conscious and the subconscious and how influence is highly motivating us to change our habits. Identifies the importance of caring for our affirmations and set our mind during the day. A conference enjoyable, fun, and truly unforgettable

QUALITY OF SERVICE
Serve with quality is a challenge at times. This conference is designed especially for people who have direct contact with customers. Raises awareness about the importance of providing excellent service to others. Give the best of ourselves, is to add new habits that will service an unforgettable experience. A conference filled with enthusiasm to the audience and motivate them to give an added value to those attending.

DEALING WITH DIFFICULT PEOPLE
"Behind a difficult person is a difficult story?. In all areas there are difficult people and the challenge is not to avoid them, but cope and even foster harmony despite their presence. The art of dealing with difficult people is fundamental in modern times and the techniques and procedures that shares this conference will greatly help us continue our life in the best way possible. "No one can make your life miserable, unless you want it to.

PERSON OF EXCELLENCE
To be a person of excellence, it requires the combination of certain factors underlying rationale. Highly motivating Conference to whom to include in their lives the values ​​that make an exceptional human being. Directed to all kinds of people looking for improvement.

FOR THE PLEASURE OF LIVING
Designed especially for recodarnos how wonderful it is to live in spite of the difficulties in our lives. A conference renewed hope and spirit. Live the present with love, joy and harmony is a challenge for everyone, but at the same time is the fundamental goal of any human being. Living is a pleasure and MOre when we remember that our time on earth is very short and you have to enjoy it despite the odds. A conference that feeds our soul and renew our energy.

DIFFICULT WOMEN, MEN'S COMPLICATED
Conference where highly enjoyable and fun are the main differences between men and women in this way improve our relationships. Identify the phrases that impair human relationships as well as the qualities they most admire in women men and vice versa. Presents basic tips to maintain vitality during the different stages of life. One of the most requested conferences during the year, filled with joy and good humor to the participants.

POSITIVE ATTITUDES TO THE HARDSHIP
The second part of the lecture Positive Attitudes. Positive affirmations are part of our life. But there are seven we have to avoid in order to grow during the difficulties. A conference will help to recognize the factors that underpin a positive attitude in times of adversity or crisis. A conference will touch the hearts of the great sensitivity that contains, without losing the touch of humor that characterize César Lozano conferences.

A LIFE WITH VALUE ADDED
"If you do what I ask, you'll get what you deserve. Make more than you ask for and get more than you deserve. The added value is always appreciated. It is to this "plus" that characterize certain people and make them virtually unforgettable. Living with added value is to promote habits at family, social and professional make our lives a true work of art. An entertaining lecture, with practical examples to stimulate and sensitize the participants about the importance of adding the "extra" that makes the difference.

ADDING INTELLIGENCE TO OUR EMOTION
NEW César Lozano Conference. Understanding the why of our impulses, makes us more sensitive to control our emotions. It analyzes the factors that make people irritable and impulsive. Identifies how to practice to manage anger and negative impulses. Introduces practical techniques for managing stress and worry.

"THE 7 SKILLS IN THE FAMILY"
Maintaining stability in the family is a challenge today, but if we want to we can. This conference allows us to develop leadership and stewardship of the power and authority with love and consistency that allows us to have a happy family.

ATTITUDE AND CHANGE IN LIFE
Change is a challenge is an opportunity Change Change is part of life. The change process is applied resilience that we all human beings. Identify the factors that facilitate the process of a change in lifestyle or work, it is essential for Personal Development. This conference presents a practical, enjoyable and a strong dose of motivation the five steps by which a human being moves during this process of change. It also identifies the importance of overcoming adversity this with leads.
A conference will greatly help to open up the range of possibilities and benefits that give change.